Amanda Bascetta, LPC
Licensed Professional Counselor, National Certified Counselor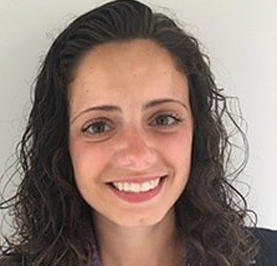 Amanda is a Licensed Professional Counselor and a National Certified Counselor with over seven years of experience. Amanda has experience in working with children, adolescents, adults, couples, and families.
She has worked with a variety of populations including at-risk teens, couples experiencing relational stress, and individuals struggling with symptoms related to adjustment disorders, ADHD, hoarding disorder, anxiety, depression, oppositional defiant behaviors, and autism spectrum disorder. She continues to assist her clients in reaching their therapeutic goals with the use of DBT techniques, CBT techniques, solution-focused techniques, strength-based approaches, and motivational interviewing techniques.
Amanda is currently providing individual, family, and couples psychotherapy services. She specializes in treating anxiety disorders, and mood disorders. She also enjoys assisting individuals through life adjustments, and life stressors.
For more information about Amanda or to schedule an appointment contact us at (203) 819-0789 or contact us here.