Ashley Zavalko, LPC
Licensed Professional Counselor, Licensed Alcohol and Drug Counselor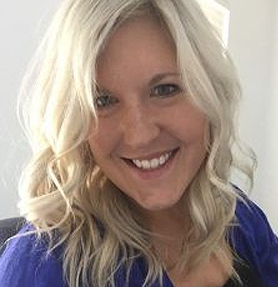 Ashley Zavalko is a Licensed Professional Counselor and a Licensed Alcohol and Drug Counselor with over 8 years of experience in providing psychotherapy to adults, adolescents and families. She specializes in working with individuals as well as family systems struggling with addiction issues and has an extensive background working in outpatient, residential, Intensive Outpatient, and methadone maintenance programs.
Ashley's therapeutic style provides a non-judgmental and compassionate atmosphere so that clients can safely explore and work through both their past as well as a current emotional state while focusing on untangling ingrained beliefs that may be keeping them feeling stuck. She is a firm believer in offering a holistic approach to client-centered therapy with the use of evidence-based techniques such as family systems work, CBT, and DBT modalities as well as harm reduction techniques. Additionally, Ashley is well versed in treating diagnoses including anxiety, depression, ADHD, Bipolar disorder, and PTSD. Other areas of passion for Ashley include relationship hardships, self-care/wellness improvement, and stress management.
For more information about Ashley or to schedule an appointment contact us at (203) 819-0789 or contact us here.