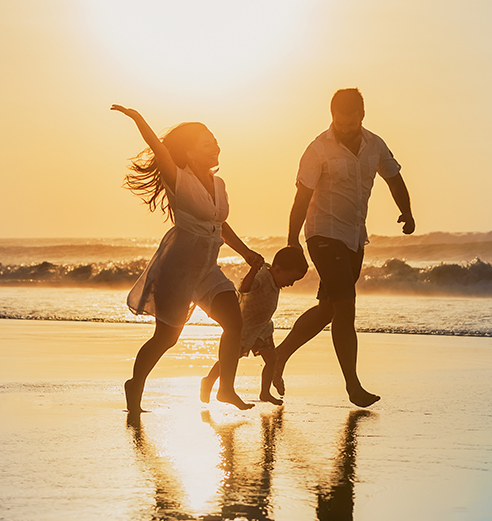 Welcome to Tides of Mind Counseling
We appreciate the confidence and trust that you have placed in us and look forward to meeting you personally and professionally. Our philosophy of care governs everything we do for you.
It consists of the following key elements:
• We are truly caring about our clients and want you to feel very comfortable throughout the entire counseling process.
• We recognize that each client is an individual and our goal is to help empower you to make positive changes and reach your personal goals.
• We strive to be thorough in everything we do, taking the time to be the best we can be.
At your first visit, we will take the time to get to know you (and you, us) and discuss your mental health needs and desires. We will perform a mental health assessment and gather information to make a customized treatment plan for you. Thank you we look forward to meeting you.
To become a new client, please click the "Become a New Client Today" button the Home Page.
Please note that we do not have a receptionist.
When you arrive to our office have a seat in our waiting area and your therapist will be out shortly to greet you.
How do I choose the right therapist for me?
Therapy can be an effective treatment for many of life's difficulties. But in order to reap its benefits it is important to choose the right therapist- someone you trust who makes you feel cared for and has the experience to help you make changes for the better in your life. The therapists at Tides of Mind Counseling are experienced in many treatment modalities, they are down-to-earth and easy to relate to. They have been trained to create a psychic space in which you feel safe, "held" and supported, a vital element to effective therapy.
Tides of Mind Counseling therapists have extensive background working with children, teens, adults, couples and families. We first opened our doors in January, 2015 and are rapidly expanding. Creative techniques such as aromatherapy, mindfulness/meditation, horticulture, art and music therapies are unique in our work with clients experiencing anxiety, depression and/or stress. The Tides of Mind Counseling offices are beautifully decorated and situated in convenient locations in Waterbury, CT, Torrington, CT and Middlebury, CT, Thomaston CT, Canton, CT, Providence, RI, and Southington, CT are close to public transportation and highway access. The space was designed to have a private "spa-like" feel so when clients enter the doors they have a very relaxed and inviting experience.