Why Tides of Mind Counseling?
In a safe and caring atmosphere of hope, the therapists at Tides of Mind Counseling are trained to help you discover and overcome the emotional and psychological obstacles that prevent you from maximizing your true potential. Our seasoned therapists have serviced your community for well over a decade. The Tides of Mind Counseling team has built a strong network of relationships with schools, non-profit organizations, recreational programs, welfare agencies, court systems, doctors, psychiatrists and other health professionals in your area to provide you with a holistic approach to treatment that best suits your personal needs.
The services provided by Tides of Mind Counseling include individual, couples, family and/or support group sessions that utilize specialized treatment modalities to guide you through your difficulty. Our treatment methods are researched based interventions that are proven to alleviate mental health symptoms and guide you to a healthier and more fulfilling life.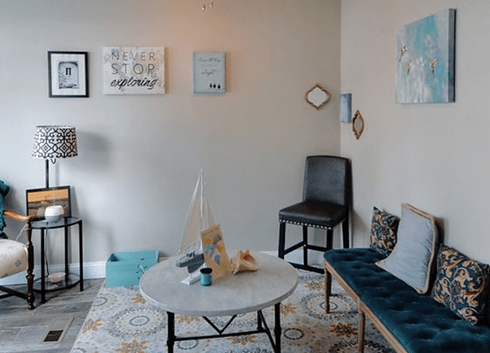 For more information about Tides of Mind Counseling services or to schedule an appointment contact us at (203) 819-0789 or email us here.
General Models

Crisis Intervention
Crisis intervention therapy aims to intervene as quickly as possible after the traumatic event occurred. The goals are to help the client clarify the event, minimize the use of destructive coping skills, and create productive coping techniques.
Psychoeducation
This therapy involves the therapist teaching the survivor about the impact of trauma, common disorders associated with trauma, and ways to cope with symptoms.
Cognitive Behavioral Therapy (CBT)
Cognitive behavioral theory stems from the idea that people are characterized by how they think about the world, and that the way they think and interpret events leads to emotional responses. The goal of Cognitive Behavioral Therapy (CBT) counseling is to teach the client to identify and change irrational or dysfunctional thoughts that are causing negative emotions and reactions.
Psychodynamic/Psychoanalytic Psychotherapy
Psychoanalytic therapy aims to uncover unconscious thoughts, emotions, and behaviors. Psychodynamic theory also focuses on uncovering repressed thoughts and emotions while focusing on the dynamics of the client's family.
Client-Centered Therapy
Client centered therapy, developed by Carl Rogers, is focused on the therapist establishing a warm, safe environment for the client, and providing genuine empathy. The therapist normally does not give advice.
Narrative Therapy
Narrative therapy centers on the idea that people are the experts in their own lives and views problems as separate from people. Narrative approaches assume that people have many skills, competencies, beliefs, values, commitments, and abilities that will assist them to reduce the influence of problems in their lives.
Mindfulness/Meditation
Mindfulness is the intentional, accepting and non‐judgmental focus of one's attention on the emotions, thoughts and sensations occurring in the present moment. It has recently been popularized in the West and is an attribute of consciousness long believed to promote well‐being.
Creative Therapies
Creative therapy involves using art, dance, and drama, to promote self‐awareness, express trauma, aid communication, and facilitate change. These techniques are often used in survivors who have difficulty verbalizing their emotions.
Holistic Medicine
Holistic Medicine is a form of healing that considers the whole person ‐‐ body, mind, spirit, and emotions ‐‐ in the quest for optimal health and wellness. According to the holistic medicine philosophy, one can achieve optimal health ‐‐ the primary goal of holistic medicine practice ‐‐ by gaining proper balance in life.
Somatic/Body Therapies
Somatic therapy a holistically orientated therapy that works to address the "bodily" memory of trauma by helping the client recognize where they are carrying physical tension.
Solution-Focused Therapy
Solution focused therapy seeks to establish goals and solutions to a client's problem that utilize the client's strengths. The client sets their own goals and is aided by the therapist through psycho education and interactive counseling.
Play Therapy
Play Therapy is a technique used in child psychotherapy in which play is used to reveal unconscious thoughts and feelings. Play is the natural way in which children express and work through unconscious conflicts, thus allowing them to experiment with new ways of relating to themselves and other people.
Medication Management
Medication Management Therapy is the monitoring of medications that a person takes to confirm that he or she is complying with a medication regimen, while also ensuring the person is avoiding potentially dangerous drug interactions and other complications. Medical doctors including Psychiatrists and APRN's are certified to prescribe and manage medications to treat mental health symptoms.
Motivational Interviewing
Motivational interviewing is a person-centered approach that helps people resolve ambivalent feelings and insecurities to find the internal motivation they need to change their behavior. It is a practical, empathetic, and short-term process that takes into consideration how difficult it is to make life changes.
Internal Family Systems (IFS)
The Internal Family Systems Model (IFS) is an integrative approach to therapy that believes that every person has several parts living within us that fulfill both healthy and unhealthy roles. Life events or trauma can push us out of the healthy roles into ones that are less healthy. IFS therapy focuses on attempting to get to know each of these parts better to achieve healing.
Exposure and Response Prevention (ERP)
ERP is one of the most commonly recommended therapy for combatting Obsessive-Compulsive Disorder (OCD). The ultimate goal of ERP is to free people from the cycle of obsessions and compulsions so they can live better lives.
Grief & Loss Counseling
Grief counseling is a type of professional therapy designed to help you work through the various stages and range of emotions you may feel after a loss.
Trauma-focused Therapy
Trauma-Focused Therapy is a specific approach to therapy that recognizes and emphasizes understanding how traumatic experiences impacts one's mental, behavioral, emotional, physical, and spiritual well-being. The purpose of trauma-focused therapy is to offer skills and strategies to assist you in better understanding, coping with, processing emotions and memories tied to traumatic experiences, with the end goal of enabling you to create a healthier and more adaptive means of navigating current challenges.
Short-Term Trauma Models

Cognitive Processing Therapy
This treatment program combines cognitive therapy and exposure therapy. The cognitive component works to teach clients to identify and modify distorted thoughts. The exposure component consists of writing a trauma narrative and reading it repeatedly.
Dialectical Behavior Therapy (DBT)
Dialectical Behavioral Therapy (DBT) is based on the idea that some clients react abnormally to emotional stimulation and have a hard time returning from peak arousal to baseline. The goal of DBT is to teach methods to evaluate emotions, thus reducing life‐threatening behaviors.
Guided Imagery
Guided imagery is a self‐directed relaxation tool that helps the survivor of a traumatic event regain control by reducing their anxiety and anger. It helps survivors confront traumatic memories using indirect symbolism and metaphors, and works to naturally elevate serotonin‐like neuro‐hormone levels
Eye Movement Desensitization and Reprocessing (EMDR)
Eye Movement Desensitization and Reprocessing (EMDR) is a form of psychotherapy that emphasizes the role of distressing memories particularly in post traumatic stress disorder (PTSD). The therapy uses an eight-phase approach that includes having a person recall distressing images while receiving one of several types of bilateral sensory input, such as side to side eye movements. EMDR was originally developed to treat adults with PTSD; however, it is also used to treat trauma and PTSD in children and adolescents.
Trauma-Focused Cognitive Behavioral Therapy (TF-CBT)
Trauma-Focused Cognitive Behavioral Therapy (TF-CBT) is a conjoint child and parent psychotherapy approach for children and adolescents who are experiencing significant emotional and behavioral difficulties related to traumatic life events.
Attachment Self-Regulation and Competency (ARC)
Attachment Self-Regulation and Competency (ARC) is a framework for intervention with youth and families who have experienced multiple and/or prolonged traumatic stress. ARC identifies three core domains that are frequently impacted among traumatized youth, and which are relevant to future resiliency. ARC is designed for youth from early childhood to adolescence and their caregivers or caregiving systems.