Anastasia Campos, LCSW
Licensed Clinical Social Worker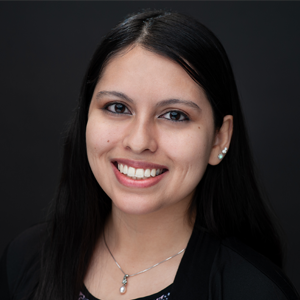 Anastasia Campos is a Licensed Clinical Social Worker with experience working with children, adolescents, young adults, and families. Anastasia obtained her Master of Social Work degree from University of Connecticut and holds a Bachelor of Arts in Psychology and Bachelor of Arts in English from Quinnipiac University. Anastasia has provided individual, group, and family therapy in a variety of practice settings.
Anastasia is passionate about empowering clients with skills to navigate adjustment, life transitions, interpersonal and relational problems, blended families, complex trauma, and identity exploration and acceptance (including racial/ethnic identity, gender identity, and sexual orientation). She specializes in treatment of anxiety, depression, PTSD, adjustment, and other trauma- and stressor-related disorders. Anastasia combines a person-centered, strengths-based, and trauma-informed approach with evidence-based treatment modalities including Cognitive Behavioral Therapy, Dialectical Behavior Therapy, Solution Focused Therapy, Motivational Interviewing, Client-Centered Therapy, Family Systems Therapy, and Psychoeducation.
A strong proponent of "meeting clients where they're at," Anastasia collaborates with clients to implement creative, person-centered interventions that draw upon individual and family strengths while best meeting their unique needs. Anastasia provides a supportive, safe, and accepting environment where clients can feel empowered to more effectively cope with life's stressors, heal from past experiences, experience a positive sense of self, achieve goals, and sustain positive changes.