Alexis Greenwood, LCSW
Licensed Clinical Social Worker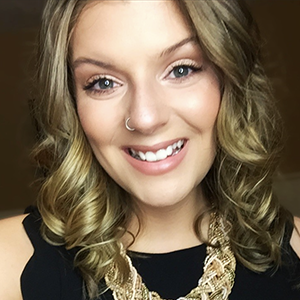 Alexis is a Licensed Clinical Social Worker with experience working with clients of all ages, ranging from young adults to seniors 65 and over. She specializes in clients experiencing mental health struggles with anxiety, depression, grief, anger management, life transitions and substance use. Alexis comes with 5+ years of experience working with individuals in active addiction and recovery, and the family members who have been impacted by substance use. Alexis received her Bachelor of Science in Forensic Psychology from the University of New Haven and her Master's in Clinical Social Work from Southern Connecticut State University.  
 Alexis is particularly passionate about working with individuals through techniques from trauma-focused modalities, Cognitive Behavioral Therapy (CBT), Dialectical Behavioral Therapy (DBT) and Motivational Interviewing. Alexis works from a systemic, collaborative, strengths-based approach to help clients acknowledge the various unique contexts which impact their lives, connect with their strengths, and learn new ways to live in wholeness.  
 Alexis believes that the therapeutic relationship is one of the biggest indicators of change. She strives to create a safe, warm space where clients can feel seen and heard as they work through to heal life's difficulties. She places importance on understanding a client's circumstances and meeting them where they are in the therapeutic process. Her style incorporates humor, compassion, and curiosity to help her clients reach goals that effectively serve their unique identity, context, and environment. Alexis hopes to help clients realize that they are not defined by their struggles, but rather are human beings first and foremost.