Carolyn Noonan Sowa, LCSW
Licensed Clinical Social Worker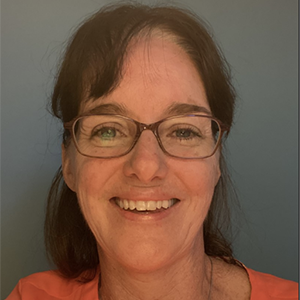 Carolyn is a Licensed Clinical Social Worker with over 20 years of experience working with children, adolescents, adults and the elderly in a variety of settings including hospitals, assisted living facilities, residential centers, mobile crisis, private practice and community based mental health centers.   
Carolyn received her Bachelor's in Psychology at The University of Connecticut with a supplemental certificate in Criminal Justice.  Carolyn obtained her Master's of Social Work degree (specializing in children and families) at Southern Connecticut State University.   
Carolyn specializes in the treatment of anxiety, depression, trauma, relational issues, aging, adjustment related issues, bereavement and loss.  She uses a person centered, strength based and goal-oriented approach in her therapy practice.  Carolyn is psychodynamic in orientation and is well versed in cognitive behavioral approaches and mindfulness-based strategies.  She utilizes play therapy techniques with children and offers parental support/guidance. Treatment is truly tailored to the unique individual.   
She offers a warm, nonjudgmental, safe space to share your thoughts and feelings. She commends you on taking this step for yourself and is honored to join you on your journey.